Caro Babbo Natale, quest'anno ho desideri di Natale meno costosi e più intellettuali degli ultimi anni: voglio un sacco di libri, un capo d'abbigliamento e una pentola. Ma passiamo al dettaglio:
Dear Santa, this year for Christmas I have cheaper and more intellectuals desires than in recent years: I want a lot of books, a piece of clothing and a pot. But let's move on to detail:
Il secondo volume della trilogia urban fantasy/thriller di Elfgren e Strandberg. Il primo mi ha intrippato da morire e non vedo l'ora di possedere gli altri. Visto che gli editori italiani per ora non sembrano intenzionati a pubblicarlo, dopo due anni di attesa mi sono decisa a chiederlo in inglese (alla fine una traduzione vale l'altra).
The second volume of the urban fantasy/thriller trilogy by Elfgren and Strandberg. The first carried me away and I can not wait to own the others. Since the Italian publishers for now aren't willing to publish them, after two years of waiting I decided to ask for it in English (in the end a translation is worth the other).
"Mad about the boy", the third book in the Bridget Jones saga. I waited for it to come out in paperback before asking for it, but now I want it.
"Storia di primavera" e "Storia d'estate" di Jill Barklem. Ho le altre due stagioni e mi piacerebbe completare la collezione con questi due libretti dalle bellissime illustrazioni, che raccontano storie fiabesche e rassicuranti.
"
Spring
Story" and "Summer Story" by Jill Barklem. I have the other two seasons and would love to complete my collection with these two
books
that
have beautiful illustrations and tell
fairylike
and reassuring
stories
.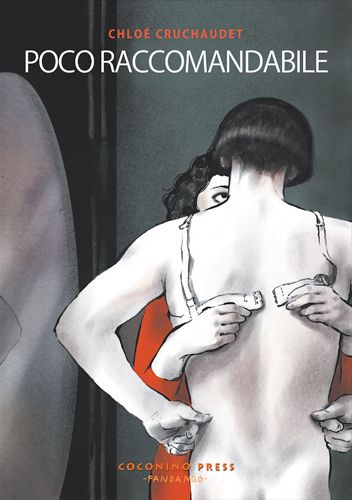 "

Poco raccomandabile" di Chloè Cruchaudet. E' un fumetto

ambientato in Francia

durante la prima guerra mondiale

che analizza i ruoli di genere. Trovate la recensione di Acalia qui e quella di Hermes qui. Costa un ventone, troppo per il mio normale budget, per cui lo chiedo come regalo.
"Mauvais genre" by Chloe Cruchaudet. It's a comic book
which analyzes gender roles, set
in France during the First World War.It costs too much for my normal budget, so I ask it as a gift.
Chi ha ucciso Enrico IV? Indagini, intrighi politici e imprese alla corte di Francia in un romanzo finora inedito in Italia. Da appassionata di Dumas non posso farmelo sfuggire.
Who killed Henry IV? Investigations, political intrigue and feats at the French court in a novel so far unpublished in Italy. As a Dumas fan I can not let it escape.
Questo maglione di H&M Uomo è natalizio e geniale. Per essere uno schifoso misto lana costa uno sproposito (30€), ma lo chiedo a Natale appunto per questo :P
This
H&M
Men
sweater is Christmasy and brilliant. Being a wool blend it costs a ridicolous amount of money (30€), but I ask it fot Christmas for this reason :P
Io vado matta per la fonduta di carne o formaggio e vorrei poterla fare a casa. Abbiamo tutti gli attrezzi per farla tranne la pentola e quindi ne vorrei una adatta.
I adore cheese fondue and hot pots and I wish I could make it at home. We have all the tools to make it except the pot so I would like one suitable for this use.