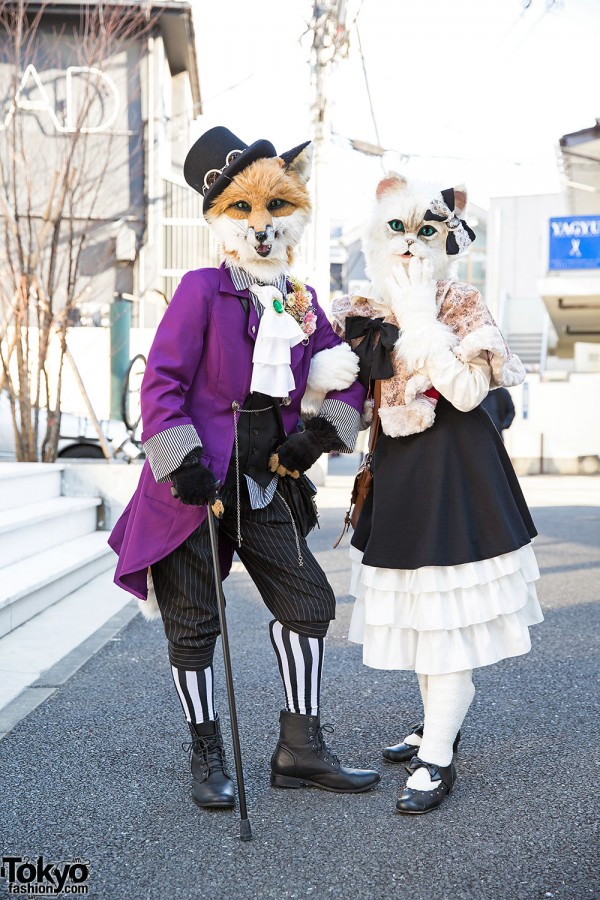 Da una parte ho trovato il tutto estremamente ben fatto (come faranno a vederci?) e fiabesco, dall'altro anche un po'inquietante visto che hanno un po' l'aspetto di tassidermie animate.
Adesso aspetto di vedere se è uno sporadico episodio di follia tutta giapponese o se impersonare animali antropomorfi si trasformerà in un fenomeno, anche solo di nicchia come lo
shironuri
.
Voi cosa ne pensate?
On one hand I found it all extremely well done (how can they see?) and fairy like, on the other also a bit creepy as they kinda look like animated taxidermies.
Now I'm waiting to see if it is a sporadic episode of japanese madness or if impersonating anthropomorphic animals will turn into a phenomenon, even a niche one as shironuri.
What do you think?
Qui trovate i post originali (da cui vengono anche le foto che ho pubblicato):/Here you can find the original posts (from which I took the photos I posted):